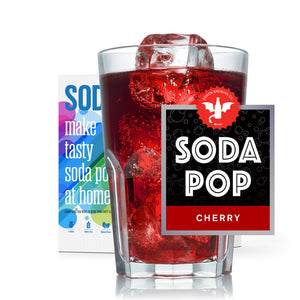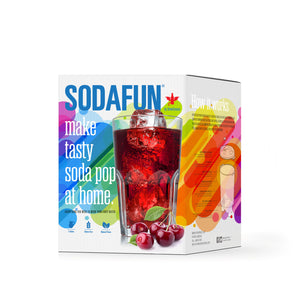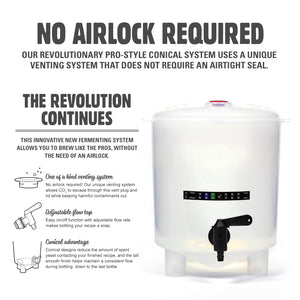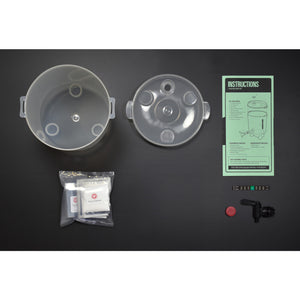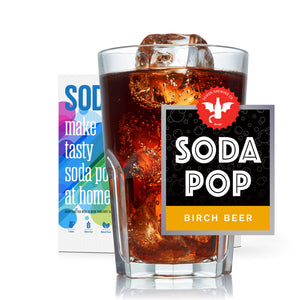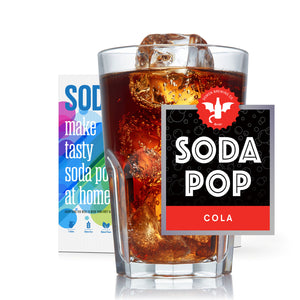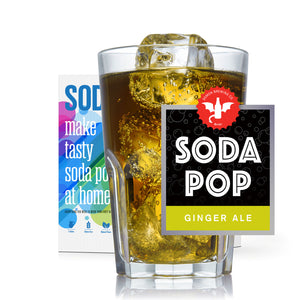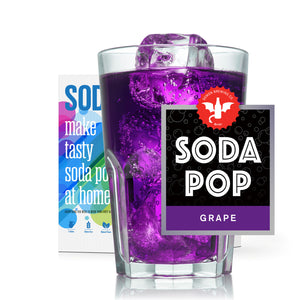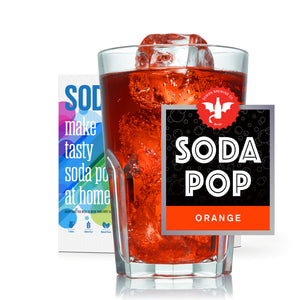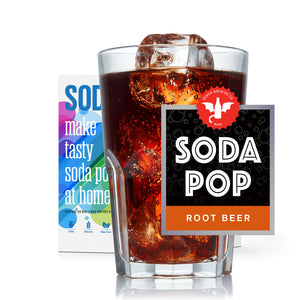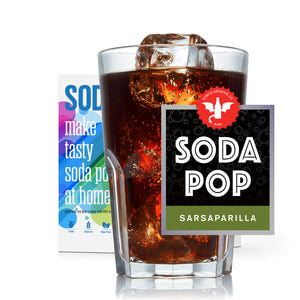 Regular price
$55.00
Available
An excellent starter kit - for those who like to keep things simple. If you can work a spoon you can make soda pop! We know you would love to have this kit, but you might know someone who might love it even more!
INCLUDES YOUR FIRST BATCH.
1 GAL. SODA POP STARTER KIT
Making Soda is Easy! This kit includes our "Little Demon" fermenter, plus the ingredients to make your first batch of wicked-good soda pop. It's like having your own soda factory right in your kitchen. This Little Demon stands just 10.5" tall and does not require an airlock. It's completely stackable, in case you have limited space and decide to make multiple batches. This little fermenter means you never have to be afraid to try even the most shocking of soda pop experiments.
Included
(1) Little Demon Conical Fermenter
(1) Vent Plug (No Airlock Required!)
(1) Adjustable Flow Tap Assembly
(1) Stick-on Temperature Gauge
(1) Soda Pop Recipe Ingredients
(1) Dry Brewing Yeast
(1) One Step No-Rinse Cleanser
(1) Easy to Follow Instructions
Optional
(1) Force CO2 Syetem (Carbonbate your beverage in just one day!)
(1) Bottles, Caps and Labels
Brewers Note:
Bottles not included. For best results, use bottled spring water or charcoal-filtered tap water. Sanitize everything that comes in contact with your recipe.
1 GALLON BREWING INSTRUCTIONS
SANITIZE YOUR EQUIPMENT
Follow the steps outlined in the instructions that came with your brewing system. If you don't have these, download a copy below.
SANITIZE ALL EQUIPMENT THAT COMES IN CONTACT WITH YOUR SODA.
MAKING YOUR RECIPE
Since soda is mostly water, the better the water the better your recipe. or best results, use bottled spring water or charcoal-filtered tap water.
2.1. Bring 3 cups of water to a boil in a clean 3 quart pot. At first sign of bubbling, slowly stir in 2 1/4 cups of table sugar and 1 packet of flavor enhancer. Mix until sugar has fully dissolved. Make sure sugar does not clump or stick to the bottom of the pot.
2.2. Let boil for 5 minutes, then remove from heat and turn off the stove. Slowly stir in 1/2 bottle (1 ounce) of soda flavoring. Mix well and set aside. This is your base mixture.
2.3. Add cold (chilled) water to the "start" level (located on the side of your fermenter). Pour your mixture from the pot into the fermenter, then bring the volume of your fermenter to the "fill" level by adding more cold water. Stir vigorously.
2.4. Once the temperature inside the fermenter is between 62°- 82° F add your yeast mixture, stir and place on your lid (with vent plug).
2.5. Place the fermenter out of direct sunlight and maintain a temperature between 62°- 84° F for approximately 6-8 hours or overnight (if necessary).
AND NOW YOU WAIT!
After 6-8 hours the mixture in your fermenter should be ready to bottle!
BOTTLING YOUR RECIPE
Since nobody likes flat soda, the steps below will naturally carbonate your recipe. First you will need to sanitize your bottles and caps.
3.1. Fill (4) 1 liter bottles half full with warm water. Add 1/8 tsp. of your remaining One Step Cleanser to each bottle, push on cap and give it a few turns (Do not fully tighten). Shake each bottle until One Step has completely dissolved, then wait 2 minutes.
3.2. Remove caps and drain bottles. Add 2 1/2 tsp. of table sugar to each bottle. Different bottle sizes require different sugar amounts (see chart included with your brewing system).
3.3. Use the tap to fill each bottle about 1/2 inch above the base of the neck. Now remove the excess oxygen by gently squeezing each bottle until the liquid works its way up the neck, when it gets to the top cap your bottle. Once the caps are securely tightened, invert each bottle several times to dissolve the sugar. Do not shake bottles.
3.4. Place the bottles upright and out of direct sunlight. Maintain a temperature between 64°- 84° F for approximately 5-7 days until bottles become firm to the touch.
CHECK EACH BOTTLE DAILY. WHEN THEY BECOME FIRM LIKE A NEW BOTTLE OF SODA, PLACE THEM IN THE FRIDGE OVERNIGHT.
NOW CALL YOUR FRIENDS AND ENJOY! FOR BEST RESULTS COLD CONDITION FOR 1 WEEK.