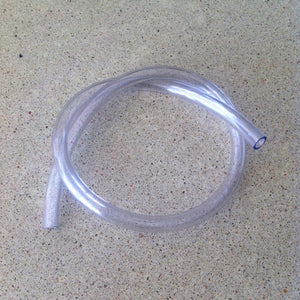 SIPHON HOSE (3' SECTION)
By attaching this vinyl tubing to your tap, you can fill bottles from the bottom up. This ensures that your beer will have the least amount of interaction with that destructive room air. Plus the vinyl tubing is clear, giving you the ability to inspect the clarity of your finished beer and to adjust your flow as you fill up your soon to be praiseworthy bottles. Fits our standard 3/8" bottle filler and spigot hose barb.
Included
(1) 3' Vinyl Hose (5/16" ID -  7/16" OD)
Brewers Note
Sanitize this hose (inside and out) before bottling your beer.