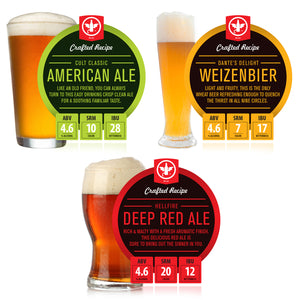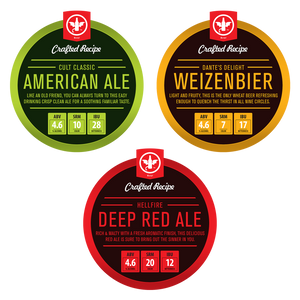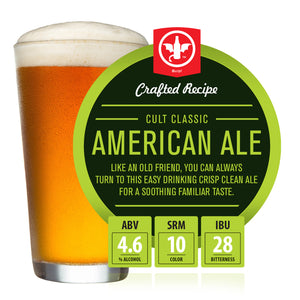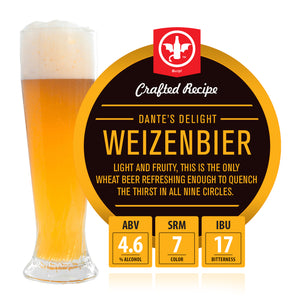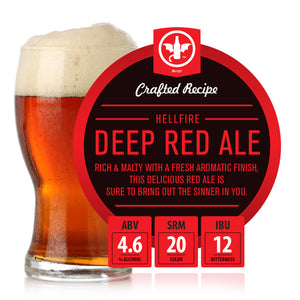 EACH RECIPE MAKES 2 GALLONS OF BEER.
CRAFT BEER REFILL VARIETY 3-PACK
This pack features 3 of our most popular craft series recipes (Classic American Ale, German Wheat and Red Ale). These recipes feature a complex blend of specialty malts, combined with the finest hops by master brewers in New Zealand's famous Speight's brewery, providing the optimum flavor profiles for world-class beers. Contains malted barley, water, hops, caramel and yeast. No additives. No preservatives.
Included
(1) Cult Classic American Ale Recipe
(1) Dante's Delight Weizenbier Recipe
(1) Hellfire Deep Red Ale Recipe
Brewers Note
Make sure and sanitize everything that comes in contact with your beer.
2 GALLON BREWING INSTRUCTIONS FOR EACH RECIPE
Step 1. Sanitize As Directed
Follow the steps outlined in the instructions that came with your kit. You can download a pdf copy of these kit instructions below.
SANITIZE ALL EQUIPMENT THAT COMES IN CONTACT WITH YOUR BEER.
Step 2. Making This Recipe
The included recipe is ready for fermentation. Just follow the instructions below. and since beer is mostly water, the better the water the better your beer. This step should take about 30 minutes.
2.1. Remove yeast packet(s) from under the lid of your beer mix and stand can(s) in a tub of hot tap water. This will help them pour more easily.
2.2. Fill fermenter with a gallon of cold water. For best results, use bottled spring water or charcoal-filtered tap water.
2.3. Place 4 cups of water into a clean 3-quart pot and bring to a boil.
2.4. Remove from heat. Then slowly stir in the contents from both cans until they have fully dissolved. This mixture is called the wort.
2.5. Pour the wort into the fermenter. Bring the volume of the fermenter up to the 8.5-quart mark by adding more water. Mix thoroughly. Read the thermometer and wait until the temperature of the wort is between 64°- 82° F before adding the yeast.
2.6. Add the yeast. Then attach your lid.
2.7. Place the fermenter out of direct sunlight and maintain a temperature between 64°- 82° F for approximately 7-14 days.
And Now You Wait
After 7-14 days the beer in your fermenter should have stopped fermenting and begun to clear. It's now time to bottle! If you're not sure, draw a small amount from the tap; if it tastes like flat beer, it's ready to bottle. If it tastes sweet, give it a few more days.
Step 3. Bottle as Directed
Follow the steps outlined in the hard cider instructions that came with your kit. Download a pdf copy of these kit instructions below.
FOR BEST RESULTS COLD CONDITION FOR 1 TO 2 WEEKS.