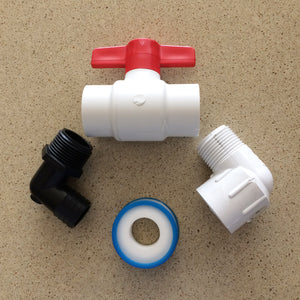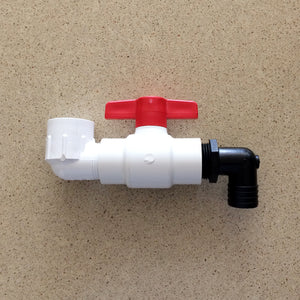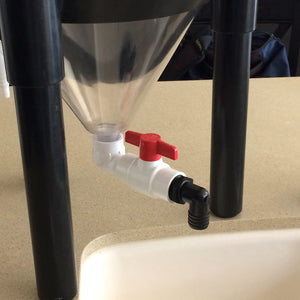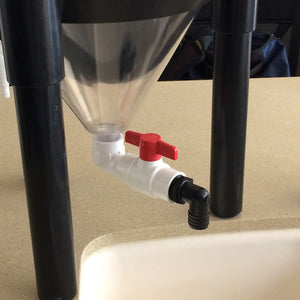 For use with our 8 gallon conical fermenter.
BASIC DUMP SYSTEM (BIG DEMON CONICAL)
Designed for the Big Demon 8 Gallon Conical Fermenter (included with all 6 gallon kits). This basic system allows you to dump your spent yeast (trub) for a secondary fermentation or collect the yeast for later use (requires our 13 inch legs).
Included
(1) Threaded Street Elbow (1" MFNPT)
(1) Basic Ball Valve (1" FNPT)
(1) Barbed Elbow (90 deg. 1" NPT x 1" HB)
(1) Plumbers Tape
Brewers Note
Designed for use with our big Demon fermenter. This threaded Street elbow does not require plumbing tape, the other connections may. Sanitize before using.