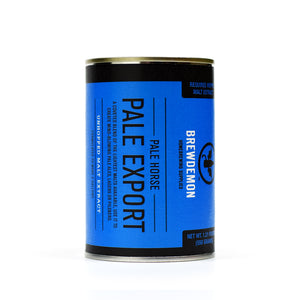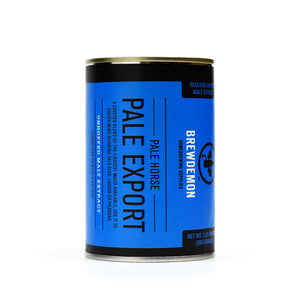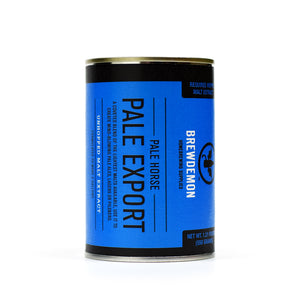 Requires hopped malt extract to make beer.
PALE HORSE PALE EXPORT
A coveted blend of the lightest malts available, use it to create mind–blowing pale ales, lagers or pilsners. This unhopped malt extract (UME) contains: malted barley and water. No additives or preservatives. Brewdemon mixes feature complex blends of specialty malts, combined with the finest hops by master brewers in New Zealand's famous Speight's brewery, providing the optimum flavor profiles for world-class beers.
Included
(1) 550g can of Pale Horse Pale Export UME
Brewers Note
Along with a can of hopped malt extract (beer mix), this can will make 2 gallons of beer. Sanitize everything before making your beer.