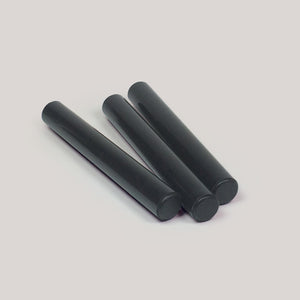 6 GALLON REPLACEMENT LEGS (13 INCH)
In case you cut your last set too low. These legs will raise your 8 gallon conical fermenter enough to add many versions of a yeast dump plumbing. In case you are into that sorta thing.  (The exact length of each leg is 13.25").  
Included
(3) 13" Base legs (to our 8 gallon fermenter)
(3) Base Leg Plugs
Brewing Note
Add plugs to the legs before placing legs into the base.